Through our proprietary Fortuna Management System we get managers to treat the capital of the company as if it were their own by implementing better performance measures and processes for planning, decision making and performance measurement.  A holistic and balanced emphasis on growth, margin and asset productivity provides better signals of where to invest, and when to focus on efficiencies to earn the right to grow. 
Through clear communication, practical case-based training and coaching, managers learn to think and act like long-term committed owners.  A strong emphasis on execution and results, coupled with important improvements in incentives, creates an owner-like opportunity and enforces true accountabilities, similar to that felt by the CEO and CFO.
An enduring and enhanced internal capability is cultivated and reinforced to form a competitive advantage that is difficult to imitate.
Fortuna Management System
FMS is a singular comprehensive Business Management Framework that is fundamental to encouraging owner-like behavior, where employees act as if they are spending and investing their own money.
This measure creates a singular business management framework, where we move from many different and seemingly unrelated measures used for different applications to a single measure that links drivers of value in a meaningful way and is applicable to all decisions, and most importantly, links Total Shareholder Returns and Long-term Value Creation to execution.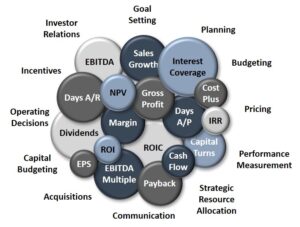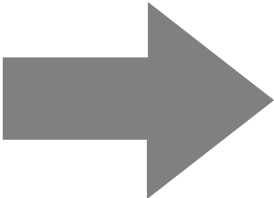 Fortuna Management System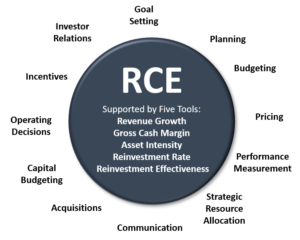 Note: Most companies employ a wide variety of analyses (cost-benefit, IRR, NPV, payback, etc.) and metrics (growth, margins, ROIC, etc.) which adds confusion and breaks down accountability.